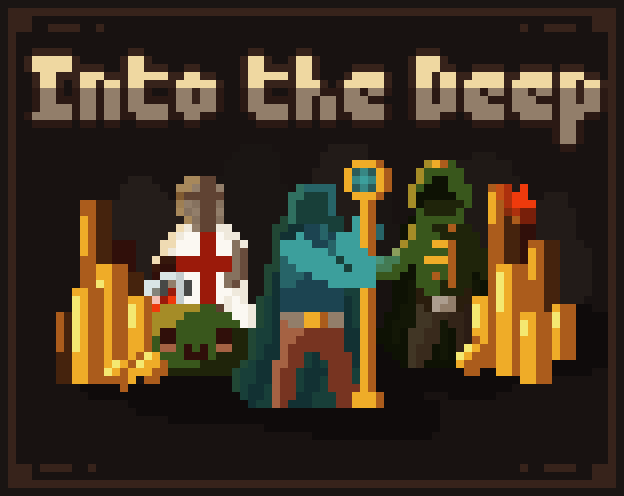 Into The Deep
A downloadable Into the deep for Windows and macOS
A deep journey into a world of conquest and adventure. Into the Deep combines rogue-like and card game aspects to create a truly unique game.
In another realm, intertwined with our own, there exists a land that time has forgotten. A dark realm, stained with the darkest shades of mankind's intent; a forsaken world, shrouded in sorrow. Its inhabitants, locked in a perpetual dark age of filth and madness. Within this Realm of Sorrow, the arcane arts have endured. Many are those who would wield the infinite power of magic, and many are those who would abuse it. Though it is not fully known who was responsible for opening the Tear, this day it proves irrelevant. For out of the merging of realms that is the Tear, poured all the denizens of what must be Hell. A year has passed, and the Realm has burned. The weak have perished; and few remain who posses the will to endure. Blessed be, those brave souls who would face the flood of infinite evils that have engulfed the world...
Select your character and jump into the action. All you need to do is click the cards. Be careful, read descriptions. Monsters attack you if you don't kill them with one shot.
Art - NotManyIdeas#9972
Sound -DeckerTheDude#9018
Code - LaLoge#1344
Download
Click download now to get access to the following files:
Into The Deep for Windows
27 MB
Into The Deep for Mac
30 MB
Comments
Log in with itch.io to leave a comment.
This was made for a game jam, and there's no plan to continue it. Sorry for the disappointment.